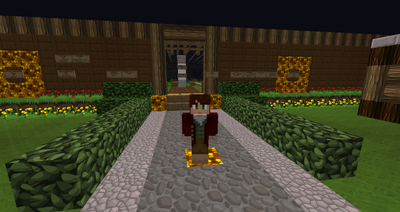 few words about me :)Edit
My name is John Lozo, I am a 13 year old Teen Who lives in Sacramento, California. Im 5'9 Even though, And I thnk you know this, I call my self A hobbit. I call myself a Hobbit because I LOVE the Lotr and the hobbit book series as well as the movies :) I have made a few ( Actually Alot ) friends on the server. Some of which you may know, Like Terilynn, DecemberQueen16, jpw03, quietlikeafox, And Many More :) I hope to see all of you on Vox Populi! :D
Likes And Dislikes
Edit
Likes:
-Being Helpful
-Being Nice To Others
-FOOD
-Video Games
-The Hobbit And Lotr
-Friends :)
-Support For Gay Marriage
-Pets (Dogs And Cats)
Dislikes:
-Mean People
-Frickin Dots (The Candy)
-Vulgarity
-Racism
-Griefing
-Necco Wafers (Disgusting)
Ad blocker interference detected!
Wikia is a free-to-use site that makes money from advertising. We have a modified experience for viewers using ad blockers

Wikia is not accessible if you've made further modifications. Remove the custom ad blocker rule(s) and the page will load as expected.