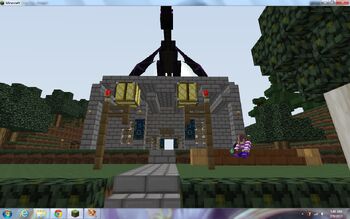 Lake_Hylia is a town that was established in early 2013. The town is owned by Korella32. Lake_Hylia was inspired by the town from the Legend of Zelda: Twilight Princess. Resident plots are 25 voxels each. Shop plots and embassy plots will be available in the future. Lake_Hylia is also a part of the nation Utopia which is owned by her sister DecemberQueen16.
If you are interested in joining Lake_Hylia please message Korella32 in game through /tell Korella32 when she is online or /mail send korella32 and type your message to her so she can read it when she logs on.
Visitors Guide
Edit
Awesome features for the town are coming soon! Please check back often for more details!
Ad blocker interference detected!
Wikia is a free-to-use site that makes money from advertising. We have a modified experience for viewers using ad blockers

Wikia is not accessible if you've made further modifications. Remove the custom ad blocker rule(s) and the page will load as expected.